Reunion in San Antonio
Afternoon and Night of 10/23/03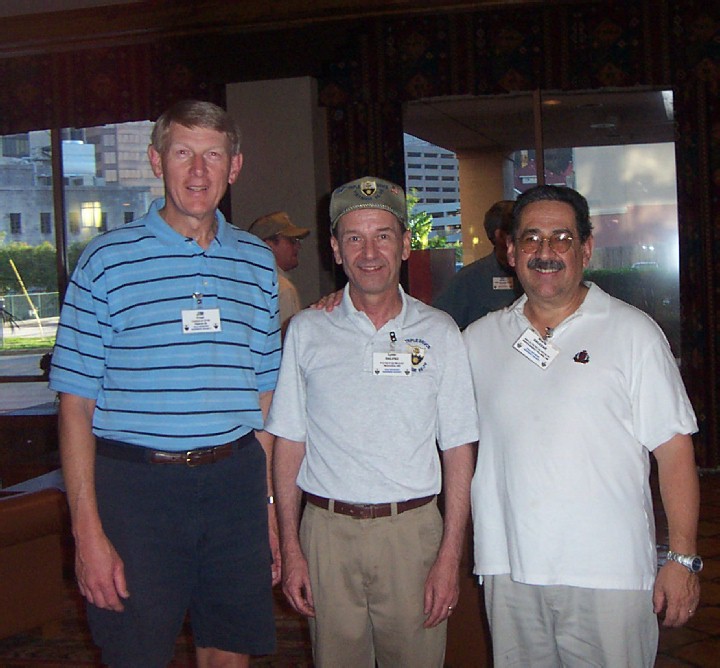 Frosty, Lynn and Mario in the lobby of the hotel. Late afternoon. Frosty knew Lynn in Vietnam. I later learned that he was involved in some very heavy action.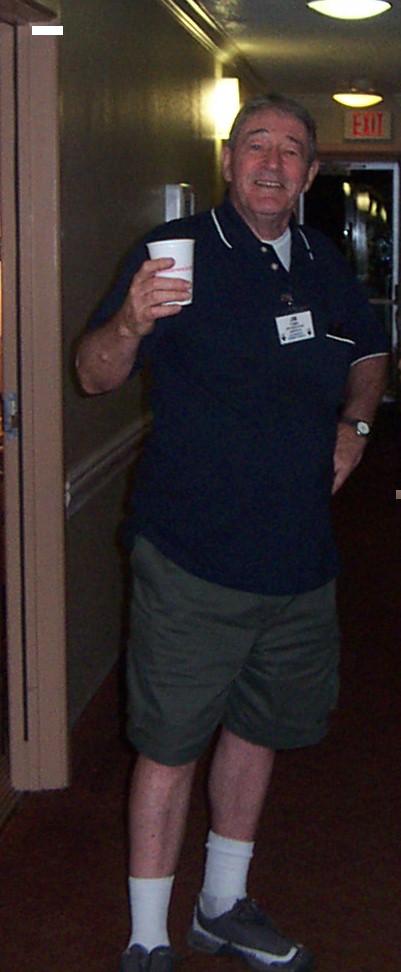 Jim was our chaplain in Vietnam. I remember going to mass in the field every time I got a chance. He provided the invocation at the banquet on Saturday.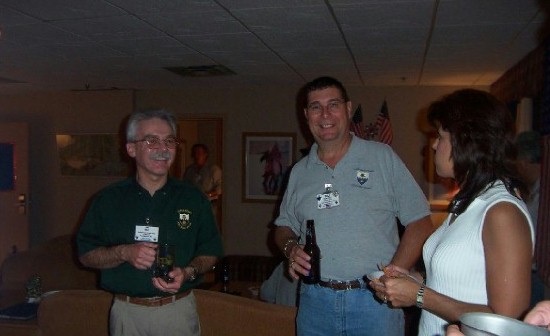 This is the hospitality suite. As far as I can tell, we were given the whole floor to meet, exchange war stories and just enjoy each other's company.
This is where the food, beer and wine were. Jim, Bill and Jim's wife Gail appear to have some of the plentiful good will that prevailed at the reunion.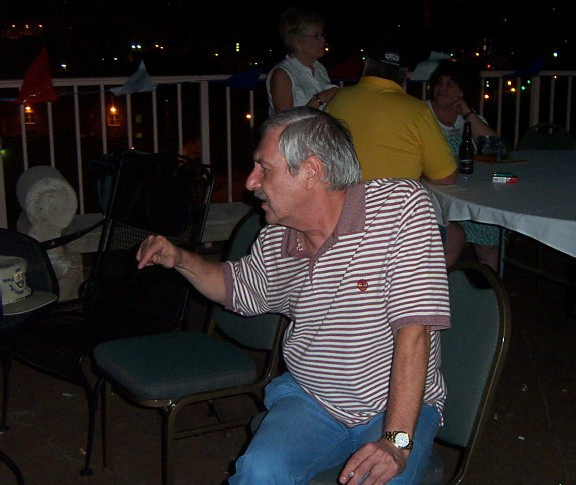 Tony showed up at the reunion and surprised Mario. Tony and Mario were in the same platoon for 21 out of the 24 months they spent in the Army. They had not seen each other since Vietnam.